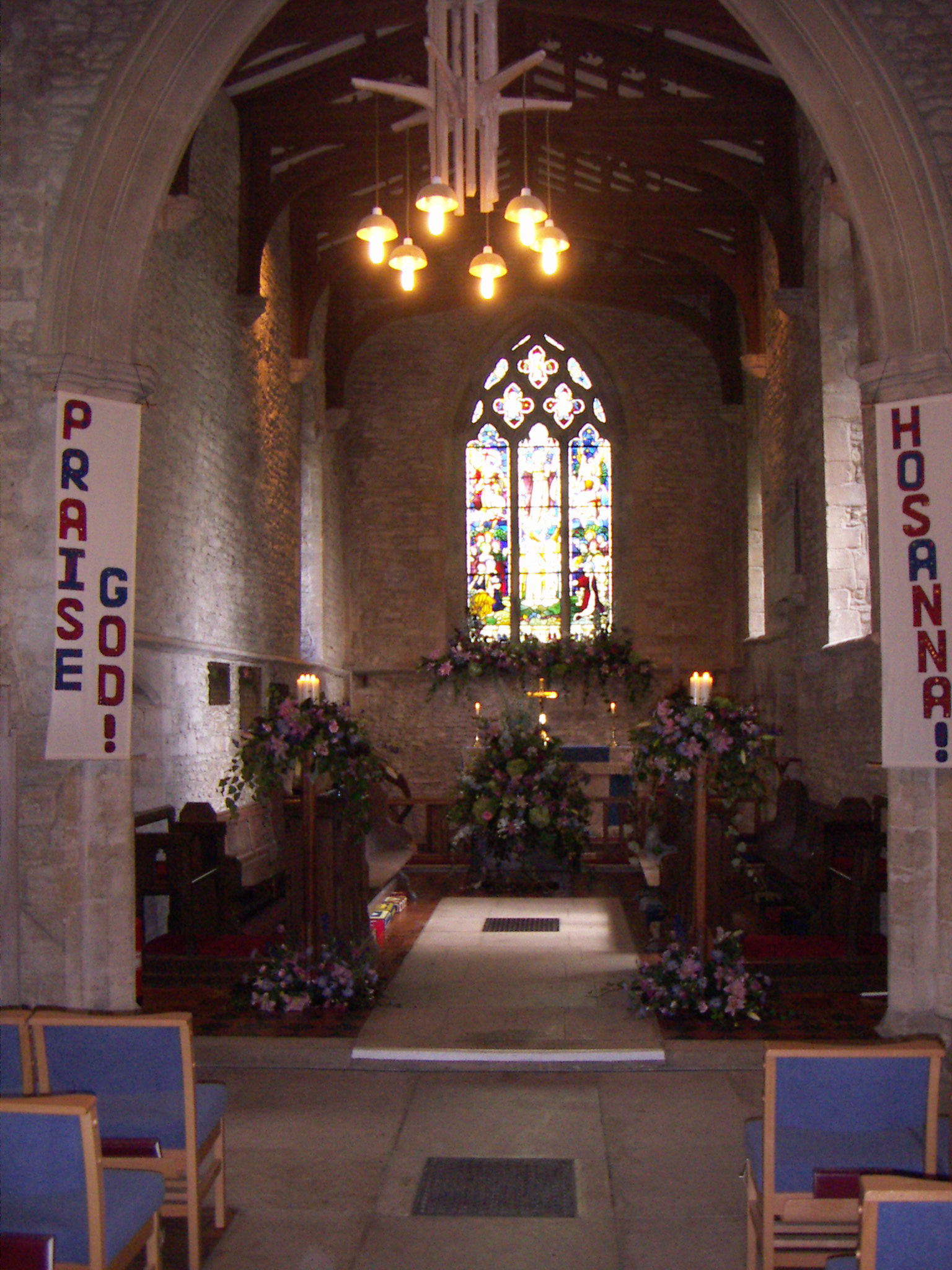 Despite being a subtantial village before the Norman Conquest, the description of Alwalton in the Doomsday Book makes no mention of a church. However, we can be certain that there was a church a century later because the earliest parts of the present building date back from 1170 and were clearly the extension of an existing building.
This 1170 work (the first two bays of the north aisle with their solid piers, round arches and skilfully carved leaf volute capitals) is not only the most ancient part of the church, it is also the most beautiful.
During the early 13th century the church was considerably extended. The tower was built and the nave lengthened by the insertion of an extra bay at the west end and widened by adding a south aisle. It seems likely that the wonderful carving around the west door was also carried out at this time but it could have been earlier, having been moved from another part of the church.
With the completion of the 13th century work the church became much as we see it today, except for the transepts and chancel. But things might have been very different if plans to rebuild the church around 1300 had been successful. At that time work began on the construction of a central tower along with a high vaulted chancel and vaulted transept. Inexplicably, after about 30 years, the work ceased. The partly completed tower was taken down and only the chancel and transepts remain from this grandiose plan.
During the next 500 years there was only one major alteration and this took place during the 15th century. The nave walls were raised to form a clearstory and the church was re-roofed. Adding the clearstory involved building new arches at the crossing and it was at this time that the 13th century vaulting in the chancel and transepts was destroyed. Traces of the vaulting can still be seen on several walls but we can only imagine how splendid the building would now be if this magnificent ceiling had survived.
By the middle of the 19th century the church had fallen in to a sorry state and extensive repairs were begun in 1840. In the 1960's the church was once again restored with the church being given a lighter and airier feel. New lighting and heating was added which has made a great improvement for sunday services and midweek activities along with the introduction of facilities for the provision of refreshments. In recent times comfortable chairs have been purchased as we constantly seek to make this building a place where people feel welcome to come in and able to worship God.
More information is available in the Statement of Significance below.