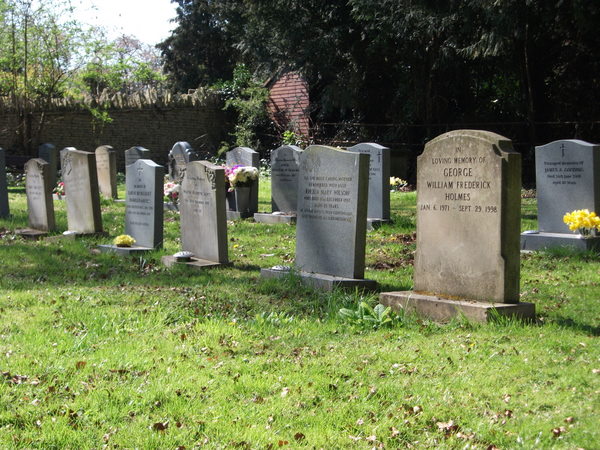 It is a privilege to help you honour your loved one, and mark their death. We can lead funeral services in Church, funeral services at the Crematorium and also burials and burials of ashes in our Churchyard.
A Christian funeral gives an opportunity to sing hymns, to pray for your loved one and for yourself and their loved ones, and it also gives an opportunity to ask God to care for your loved one.
We would love to walk with you during this time, so please do let your Funeral Director know that you would like a Church Minister. If you have any questions, please get in touch.
What sort of memorial can I erect and what sort of flowers are permitted?
Our churchyards all fall under the Church of England's regulations, you must obtain written permission from the vicar before errecting any monument, this is usually handled by your stone mason, but please ensure that it has been obtained as unauthorised monuments have to be removed. The regulations only permit certain types of floral tributes and only natural flowers, not artificial. Although these regulations seem somewhat prescriptive they enable the churchyards to stay dignified and special places as well as assisting those who maintain the grounds. Valuable and personal items must certainly never be left in a church yard as sadly these days we cannot guarantee their safety. Please do speak to Revd Sarah Gower if you have any questions. You will also find the document: Churchyard Regulations, to be of great help and we recomend that you read it before approaching a stone mason.